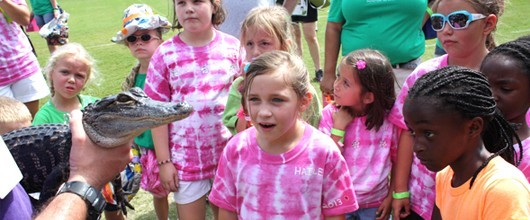 Why support girls in Girl Scouting? Because at Girl Scouts, we know that when given the opportunity, girls change the world, and we have the reach and experience to help girls everywhere lead.
Your investment will help us bring the Girl Scout Leadership Experience to more girls, enabling them to discover what's important to them, connect with their community, and take action to make the world a better place.  
We believe every girl has an important role to play. When girls succeed, so does society. Thank you for considering an investment in Girl Scout's commitment to ensuring every girl reaches her fullest potential.
86% of every dollar goes directly to girls. 100% of girls will change their world.



Together, we will get her there. ToGetHerThere is the largest fundraising campaign for girls in history. $1 billion for girls by 2020.
Invest in Girls. Change the World.
 
Thank you to our Community Supporters: